Our Clan Info
Season
(September, October, & November)
Time of Day
ArcaneClan
Leader: Dragonstar (@Arcane) 9 lives left
ArcticClan
Leader: Bearstar (@Hollyshade)
Lightningpaw (@Frostlily)
SnakeClan
Leader: Heatherstar (@Quake) 6 lives left
Notice: SnakeClan is currently going through a drought, as so far, they've gone through Leaf-fall without any rainstorms. Patrols will have to venture to the border shared with LavaClan for water.
LavaClan:
Leader: Phoenixstar (@Willow) 9 lives left
SeaClan
Leader: Duskstar (@Frostlily) 7 lives left
BlizzardClan
Leader: Aurastar (@Viciari) 9 lives left
Notice: One of BlizzardClan's main herb tunnels is flooded due to the recent rainstorm, thus preventing them from getting necessary herbs for Leaf-bare. The medicine cats will have to go to other clan territories for the following herbs: Burdock Root, Comfrey, Tansy, Thyme, and Blessed Thistle.
Site Affiliates
WARRIORCLAN
Where kits play and elders make their peace with SoulClan, join the Clans in a whirlwind of prophecies and roleplay adventures
A website of roleplaying and fun where great friendships can be made.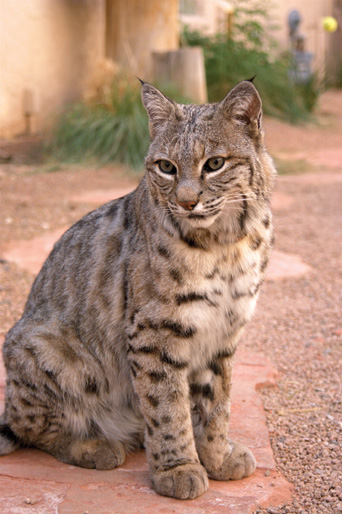 |Don't depend too much on anyone in this world because even your own shadow leaves you when you're in darkness.|
《
|Wise, Strong, Brave|
》
♤ Past name(s): Dragonkit, Dragonpaw, Dragonwing
♡ Sexuality: Heterosexual
♤ Mentor: Willowfrost |Deceased|
♡ Apprentice: Arcticsoul|Past|, Emberpaw|Present|Open|
《 Appearance: Dragonstar is a large, broad shouldered, bobcat hybrid with features that show his wild cat heritage. He has large paws with long, razor sharp black claws sheathed into them. His limbs are long, connecting to a muscular body, covered in tan fur with black spots and stripes. There are tufts of fur spiking from his ears, his tail is bobbed, and he has striking green eyes.
《 Personality: 
There's a lot to say about Dragonstar, but the two traits most people enjoy the most are that he's incisive and athletic. Of course he's also charming, responsive and courteous, but they're in shorter supply, especially considering they're mixed with being insulting as well. His incisive nature though, this is what he's pretty much loved for. There are many times when friends count on this and his respect in times of need. Nobody's perfect of course and Dragonstar has less pleasant traits too. His disruptive and neglectful nature aren't exactly fun to deal with, both personally and for others. Fortunately his athleticism is usually there to help mends things when needed. This leader is also ambitious and altruistic till the end; he puts his clan before his every need, knowing while he may have nine lives, they only have one. He keeps his emotions under tight, lock and key, which aids his "mysterious" persona. Those who get close enough, may catch a glimpse of the vulnerable tom beneath, but he normally puts on a hardass facade. 
》Littermates- Vixensong_Shecat, Open_ & Auraleaf_Shecat, Open_
》Siblings- His littermates
》Kits: 
First litter- 
Darkmoon|Shecat|Open, Dreamcloud|Shecat|Frostlily, Frozenpool|Tom|Mine, Cliffdrop|Tom|Open
Second litter- Havenkit|Shecat|Konesans, Frostkit|Tom|Open, Iriskit|Shecat|Mine, Falconkit|Tom|Frostlily
《 History: Dragonkit, Vixenkit, and Aurakit were born to an ArcaneClan queen who was known by the name of Ebonypatch. The kits were judged immediately upon birth once it was realized that their father was a bobcat, and a rogue. Despite this Ebonypatch was stubborn and protected her kits until they became apprentices, where Dragonpaw was given the mentor of Willowfrost, a tom who'd been a senior warrior for moons and was determined to stay a warrior until he died. The two cats got along amazingly and worked together in flawless harmony, which resulted in Dragonpaw excelling in his apprenticeship. 
At 12 moons, Dragonpaw became Dragonwing, and three moons later he was given his own apprentice with the name of Arcticpaw. The cat was a small, white tom who seemed very skittish. Despite this, Dragonwing did his best to get the apprentice comfortable with him, and they eventually settled into a comfortable peace until Arcticpaw became Arcticsoul. It was the same day Arcticpaw gained his warrior name that Dragonwing became deputy after the retirement of one of the previous ones. 
During his early days as deputy, Dragonwing met Redflower, and he was stricken by the gorgeous scarlet shecat. He went on many patrols with her in an effort to get to know her and it eventually paid off as they began to grow close, until one day he admitted his feelings for the warrior. It was a few moons later they became mates and had their first litter of kits, consisting of Darkkit, Dreamkit, Frozenkit, and Cliffkit. Dragonwing was determined to be the best father, and it was around that time he became Dragonstar, gaining his nine lives after a visit to the Moon Temple. Since then his first litter has grown, and the second has been born, consisting of Havenkit, Falconkit, Frostkit, and Iriskit.
_________________
---
Hi, I'm Arcane, the creator of this site! If you have any questions, feel free to pm me or if I'm not online, just message any of the other admins, and/or moderators. 
My kitties:

ArcaneClan: 
-Dragonstar
-Jadepaw(med cat app)
-Ravenfoot
-Willowfeather
-Violetgaze
ArcticClan: 
-Eclipsemoon(dep)
SnakeClan: 
-Talonfern(dep), 
-Leafpaw(med cat app)
LavaClan: 
-Melodypool(med cat) 
SeaClan: 
-Glowingpaw(med cat app)
BlizzardClan: 
-Riversong(med cat app)
Rushing Winds Tribe: 
-Pool of Clear Water(Leader)
Glowing Fires Tribe: 
-Night of No Stars(Leader) 
-Dark Snow at Sunrise(Healer)
Whistling Leaves Tribe: 
-Shining Shadow on Water(heal app)
Awakening Forest: 
-Rising Moon(L) 
-Falling Sun(Dep) 
-Falling Leaves(SH) 
-Blazing Wind 
-Glowing Energy
Head Admin/Creator





Posts

: 262


Join date

: 2017-09-18


Location

: Caldwell, Idaho



Admin





Posts

: 12


Join date

: 2017-09-19


Age

: 18


Location

: England





Similar topics
---
Permissions in this forum:
You
cannot
reply to topics in this forum