Our Clan Info
Season
(September, October, & November)
Time of Day
ArcaneClan
Leader: Dragonstar (@Arcane) 9 lives left
ArcticClan
Leader: Bearstar (@Hollyshade)
Lightningpaw (@Frostlily)
SnakeClan
Leader: Heatherstar (@Quake) 6 lives left
Notice: SnakeClan is currently going through a drought, as so far, they've gone through Leaf-fall without any rainstorms. Patrols will have to venture to the border shared with LavaClan for water.
LavaClan:
Leader: Phoenixstar (@Willow) 9 lives left
SeaClan
Leader: Duskstar (@Frostlily) 7 lives left
BlizzardClan
Leader: Aurastar (@Viciari) 9 lives left
Notice: One of BlizzardClan's main herb tunnels is flooded due to the recent rainstorm, thus preventing them from getting necessary herbs for Leaf-bare. The medicine cats will have to go to other clan territories for the following herbs: Burdock Root, Comfrey, Tansy, Thyme, and Blessed Thistle.
Site Affiliates
WARRIORCLAN
Where kits play and elders make their peace with SoulClan, join the Clans in a whirlwind of prophecies and roleplay adventures
A website of roleplaying and fun where great friendships can be made.

"The cost is never too high."
Name: Fading Light (Night)
Age: 25 moons
Gender: Male
Rank: Senior Warrior
Clan: Awakening Forest Rogues
Mentor: Dying Flame (Ember) | Alive || Burning Energy (Fire) | Alive
Apprentices: Dripping Red (Blood) | Alive | NPC || Soaring Shadow (Falcon) | Alive
Appearance: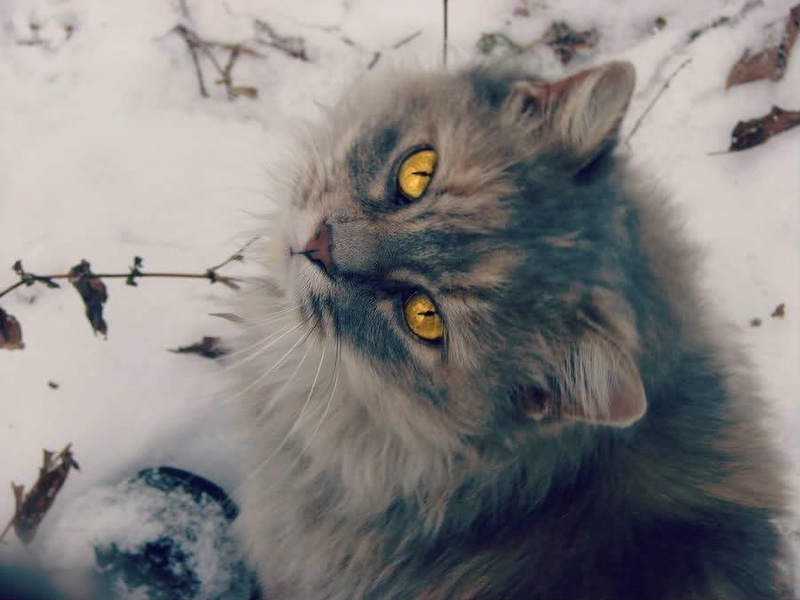 Fading Light (Night) is a dark gray tabby tom with piercing yellow eyes. His long fur covers the seemingly endless scars all over his body and is always groomed excessively well. His tabby stripes aren't darker by much, making him look almost like just a regular gray cat. His ears have nicks in various places, and there is one visible scar that follows the line of his chin for a few inches on the right side.
Personality: Night is a cold and calculating cat who was trained from birth to kill for the Awakening. He is merciless in battle and in normal everyday life. He shows no compassion or love for his mate nor his kit, but focuses instead on the destruction of the clan cats. He believes that the sacrifice of many is worth the end result.
Skills: (Out of ten, only three can be above seven, and only one of those three can be either hunting or fighting.)
Fighting- 10
Hunting- 2
Basic Senses- 6
Stealth- 9
Running- 7
Swimming- 7
Climbing- 6
Strength- 8
Stamina- 7
Memory skills- 5
Herb knowledge- 1
Social skills- 1
Family:
Mother- Blooming Flower (Daisy) | Alive
Father- Dying Flame (Ember) | Alive
Siblings- Burning Energy (Fire) | Alive || Freezing Water (Ice) | Alive
Crush- None
Mate- Rising Ice (Blizzard) | Alive | NPC
Kits- Approaching Claws (Talon) | Alive | NPC
History: Fading Light was born of Dying Flame and Blooming Flower's second litter, which consisted of him and his sister Freezing Water. As soon as he was old enough to move, his brother and father started training him on not just fighting, but perfecting the art of killing. When Night was just a kit, he witnessed his father kill for the first time. It was a loner cat who had encroached on their territory. It wasn't long before Night became the soul hunter for trespassers in the group, scouting the land for enemies to kill. Even as an apprentice, he took on this task. He ventures far and wide to find and kill enemies of his group, usually using the veil of night to slink through the shadows.  Night quickly became the top ranked warrior in the group, his fierce and harsh personality making him an exceptional leader in battle under his brother and father. He soon took a mate to produce more cats for the Awakening, not out of love. It has become his sole mission in his first lifetime to rid the Deep Forest of its enemies for its Awakening.
Last edited by Konesans on Tue Nov 07, 2017 10:40 pm; edited 1 time in total
_________________
~Admin Konesans~
My Cats:

- Brownleaf | Medicine Cat | SnakeClan
- Drywhisker | Medicine Cat | SeaClan
- Whitefang | Warrior | Snakeclan
- Stonetail/Lightfoot | Elders | SeaClan
- Blackfrost | Warrior | ArcaneClan
- Redflower | Queen | ArcaneClan
- Dying Flame (Ember) | Leader | Awakening Forest Rogues
- Blazing Energy (Fire) | Deputy | Awakening Forest Rogues
- Fading Light (Night) | Senior Warrior | Awakening Forest Rogues
- Resounding Sound (Echo) | Queen | Awakening Forest Rogues
- Freezing Water (Ice) | Queen | Awakening Forest Rogues
- Flowing Free (Breeze) | Kit | Awakening Forest Rogues
- Song in the Trees | Leader | Tribe of Whistling Leaves
- Whispers in the Wind | Wind Singer | Tribe of Rushing Winds
- Shadow in the Afterglow | Healer | Tribe of Glowing Fires
Lord of Destroying the Feels





Posts

: 77


Join date

: 2017-10-31


Location

: My bed.



_________________
---
Hi, I'm Arcane, the creator of this site! If you have any questions, feel free to pm me or if I'm not online, just message any of the other admins, and/or moderators. 
My kitties:

ArcaneClan: 
-Dragonstar
-Jadepaw(med cat app)
-Ravenfoot
-Willowfeather
-Violetgaze
ArcticClan: 
-Eclipsemoon(dep)
SnakeClan: 
-Talonfern(dep), 
-Leafpaw(med cat app)
LavaClan: 
-Melodypool(med cat) 
SeaClan: 
-Glowingpaw(med cat app)
BlizzardClan: 
-Riversong(med cat app)
Rushing Winds Tribe: 
-Pool of Clear Water(Leader)
Glowing Fires Tribe: 
-Night of No Stars(Leader) 
-Dark Snow at Sunrise(Healer)
Whistling Leaves Tribe: 
-Shining Shadow on Water(heal app)
Awakening Forest: 
-Rising Moon(L) 
-Falling Sun(Dep) 
-Falling Leaves(SH) 
-Blazing Wind 
-Glowing Energy
Head Admin/Creator





Posts

: 262


Join date

: 2017-09-18


Location

: Caldwell, Idaho





Similar topics
---
Permissions in this forum:
You
cannot
reply to topics in this forum