Our Clan Info
Season
(September, October, & November)
Time of Day
ArcaneClan
Leader: Dragonstar (@Arcane) 9 lives left
ArcticClan
Leader: Bearstar (@Hollyshade)
Lightningpaw (@Frostlily)
SnakeClan
Leader: Heatherstar (@Quake) 6 lives left
Notice: SnakeClan is currently going through a drought, as so far, they've gone through Leaf-fall without any rainstorms. Patrols will have to venture to the border shared with LavaClan for water.
LavaClan:
Leader: Phoenixstar (@Willow) 9 lives left
SeaClan
Leader: Duskstar (@Frostlily) 7 lives left
BlizzardClan
Leader: Aurastar (@Viciari) 9 lives left
Notice: One of BlizzardClan's main herb tunnels is flooded due to the recent rainstorm, thus preventing them from getting necessary herbs for Leaf-bare. The medicine cats will have to go to other clan territories for the following herbs: Burdock Root, Comfrey, Tansy, Thyme, and Blessed Thistle.
Site Affiliates
WARRIORCLAN
Where kits play and elders make their peace with SoulClan, join the Clans in a whirlwind of prophecies and roleplay adventures
A website of roleplaying and fun where great friendships can be made.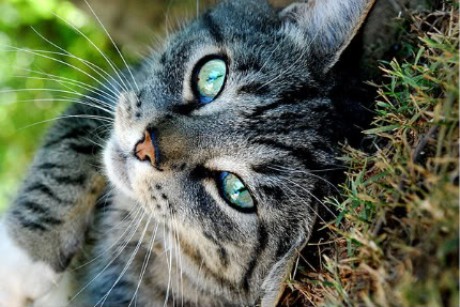 Name: Arcanestar
Past name(s): Arcanekit, Arcanepaw, Arcanestorm
Age: 45 moons
Gender: Female
Rank: Leader
Clan: Arcane
Mentor: Violetstar(deceased)
Apprentice: Nightclaw
Appearance: Arcanestar is a sleek furred, blue-grey tabby with ice blue eyes and white paws. She's small but strong with long limbs and long, sharp claws. Her muzzle, underbelly, tail-tip, and paws are all white, while the rest of her is grey with black tabby stripes. She has a slender build, short, thick fur, and small paws. Her darker pelt helps her blend in with her rain forest territory, and allows her to sneak up on any sort of opponent who'd dare threaten her clan.
Personality: There's a lot to say about Arcanestar, but the two traits most people enjoy the most are that she's incisive and athletic. Of course she's also charming, responsive and courteous, but they're in shorter supply, especially considering they're mixed with being insulting as well. Her incisive nature though, this is what she's pretty much loved for. There are many times when friends count on this and her respect in times of need. Nobody's perfect of course and Arcanestar has less pleasant traits too. Her disruptive nature and neglectful nature aren't exactly fun to deal with, both personally and for others. Fortunately her athleticism is usually there to help mends things when needed. This leader is also ambitious and altruistic till the end; she puts her clan before her every need, knowing while she may have nine lives, they only have one. She keeps her emotions under tight, lock and key, which aids her "mysterious" persona. Those who get close enough, may catch a glimpse of the vulnerable shecat beneath, but she normally puts on a hardass facade. 
Skills: 
Fighting-10
Hunting-5
Basic Senses-8
Stealth-6
Running-4
Swimming-7
Climbing-3
Strength-5
Stamina-2
Intelligence-9 
Memory skills-6
Herb knowledge-1
Social skills-3
Family:
Mother- Ivoryfoot
Father- Brackenflame
Littermates- Silvereclipse _shecat_ and Crowsun _tom_
Siblings- Only her littermates
Crush- Open
Mate- No one
Kits- None
History: Born alongside Silverkit and Crowkit, Arcanekit was named in pride of her clan. She was smaller than her littermates, but faster as well. For most of her kithood she was quiet and secluded, but that allowed her to mature faster. Upon becoming an apprentice, Violetstar chose her as her apprentice. Surprised and honored, she trained hard under her leader's watchful eye. 
Violetstar trained her well and she gained the name Arcanestorm at twelve moons. Moons later after Arcanestorm's apprentice Nightpaw became Nightclaw, Violetstar appointed her as deputy. But sadly, Violetstar lost her last life to green cough, thus making Arcanestorm leader of ArcaneClan. She became Arcanestar soon after and earned her nine lives.
Head Admin/Creator





Posts

: 262


Join date

: 2017-09-18


Location

: Caldwell, Idaho




---
Permissions in this forum:
You
cannot
reply to topics in this forum